A first in Turkey: Mobile Laboratory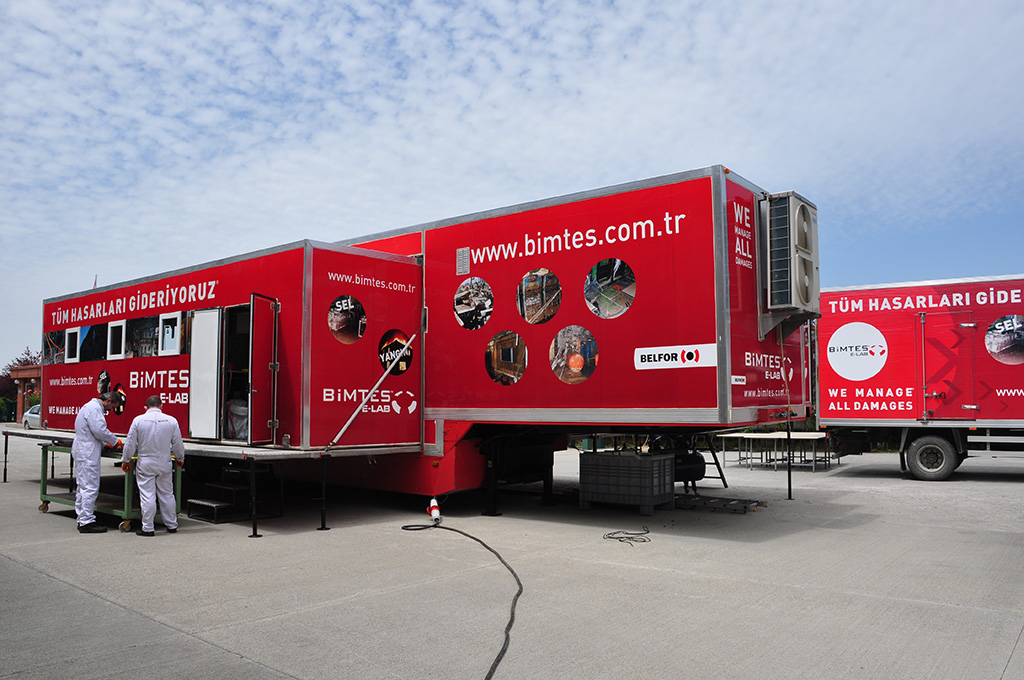 The first example of its kind in Turkey, Mobile Laboratory is designed and specially produced by BİMTES E-LAB.
Mobile Laboratory is brought and installed in middle and large scale businesses to help them get back on their feet immediately. All the devices and machines can be repaired in these mobile laboratories built inside the company. As there remains no need to move the damaged devices and machines, they can be quickly recovered in the presence of the customer.
Mobile Laboratory is brought and built on the damaged area during an intervention. The laboratory is composed of two main section, first of which includes a chemical cleaning area with ultrasonic washing cauldrons, an oven with conveyor, a drying area with vacuuming device and an Electronic Laboratory where we repair devices. The second section has a meeting room for ten people.