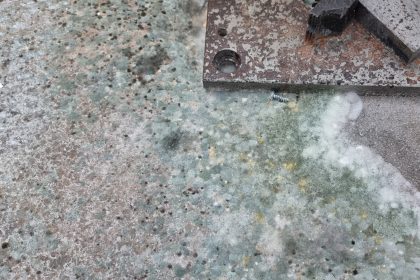 Any building that suffers from water damage or problems from excessive moisture is at risk of mold growth. There are thousands of different types of mold found indoors and outdoors. All of them carry potential risks and can become a problem once they start to grow actively. If you notice that your home or business is starting to show signs of mold damage, it's important to act and act as quickly as possible to reduce long-term risks and improve air quality.
Without proper assessment and remediation, mold can become dangerous and affect the integrity and air quality of your building. As mold experts, we've put together some helpful guides on mold damage to help you understand and identify the risks before taking action to remove mold.
Mold Identification
Understanding exactly what mold is, how it can become a problem in your building, and spotting early signs of a mold problem are the first steps in preventing mold damage. There are thousands of types of mold you may encounter in your daily life, and identifying the mold is important to be able to identify the harmful species, avoid danger, and prevent bigger problems.
Although mildew may seem like a minor problem, it can cause problems to increase if left untreated. A thorough examination to understand the different forms of mold and how they manifest in a building can save you time, money and potential health problems.